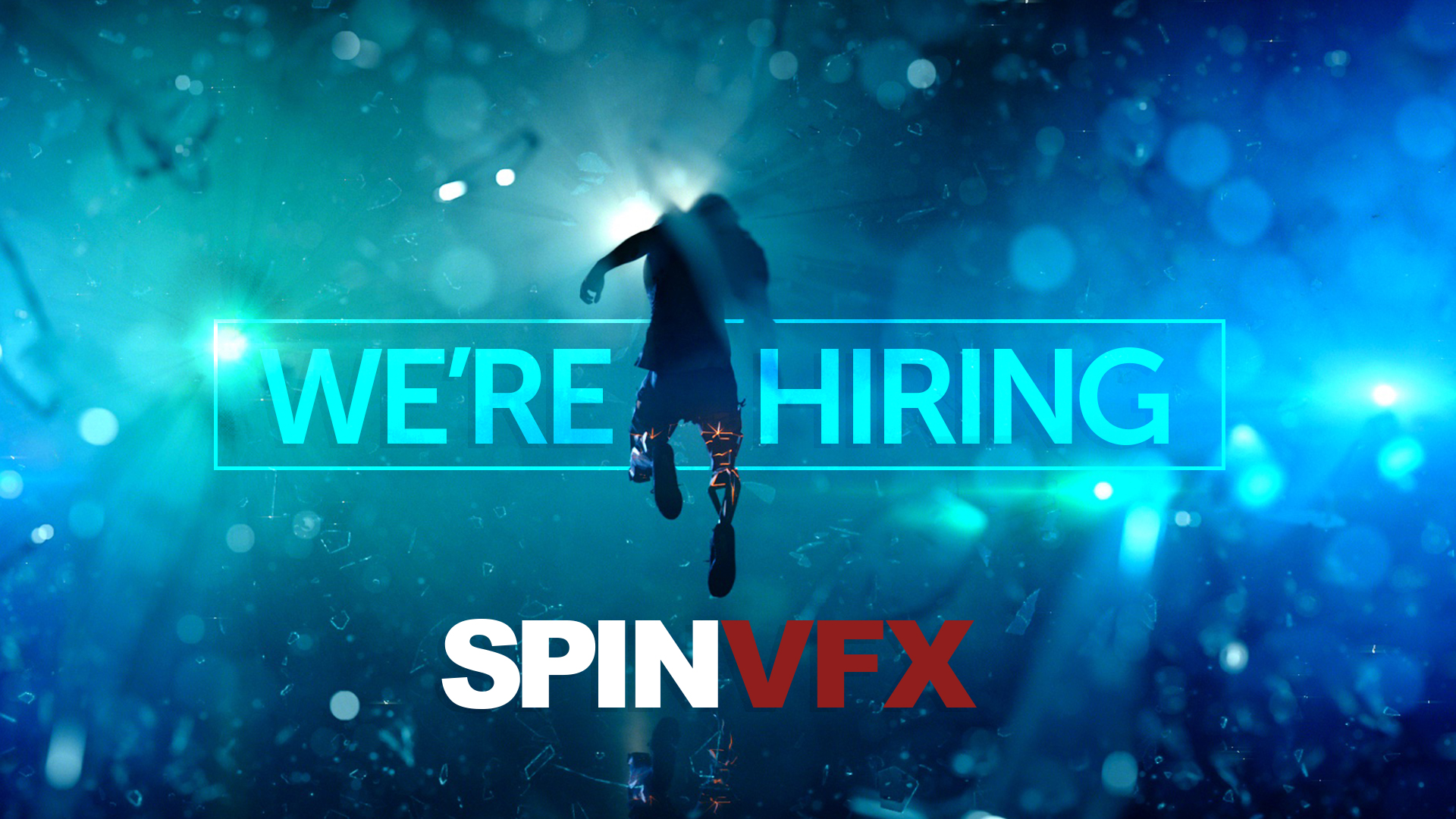 VFX PRODUCTION COORDINATOR
SPIN VFX Toronto is seeking a VFX Production Coordinator to join our dynamic award winning team. You will work with producers and artists to ensure shots are being tracked and delivered according to established targets and milestones. This position coordinates our cross-functional production teams and requires effective project management skills. We look for clear communicators that demonstrate a high level organization and possesses a very proactive / positive attitude.
RESPONSIBILITIES
Scheduling, prioritizing and tracking internal technical assignments and project details.
Organize dailies, rounds and project meetings.
Organize and setup media for cinesync / client review sessions.
Ensure Shotgun (project management tool) statuses and task assignments are kept up to date.
Coordinate and package shot deliveries including submission documentation.
Ensure teams are clear on daily delivery objectives.
Record all shot notes whether from clients, dailies, rounds or cinesyncs.
Ensuring effective communication and continual team updates.
Coordinating and monitoring multiple projects effectively.
Ensuring project scope, status and completion information up to date (Shotgun).
Documenting decisions and requests, and ensuring items are tracked and managed appropriately.
Monitoring and controlling progress, issues and preparing reports.
Ensuring work is being approved and completed on time and to specification.
Establishing quality control and project closure processes.
REQUIREMENTS:
Highly organized with excellent scheduling and task management skills.
Demonstrated project management experience with the ability to problem solve effectively in a fast paced environment.
Minimum 2-5 years of experience within the VFX or film production industry.
Conversant with visual effects terminologies and processes.
Ability to liaise and collaborate with clients, artists and producers.
Established software knowledge
Understanding of visual effects processes including asset development, layout, matte painting, animation, fx, lighting and compositing is considered an asset.
Working experience with Shotgun (project software) is considered an asset.
Strong knowledge of MS Office package (including word, excel)
Working knowledge of Linux, Nuke and /or Filemaker Pro are considered assets.
Role reports to Supervising Producer
We look for proactive and personable team players.
Remuneration commensurate with experience
The duties and responsibilities outlined in this posting should not be considered as all-inclusive. Additional functions or requirements may be assigned by management as deemed appropriate.
If this sounds like you, please submit your cover letter and resume to careers@spinvfx.com. Be sure to include "VFX Production Coordinator" in the subject line.