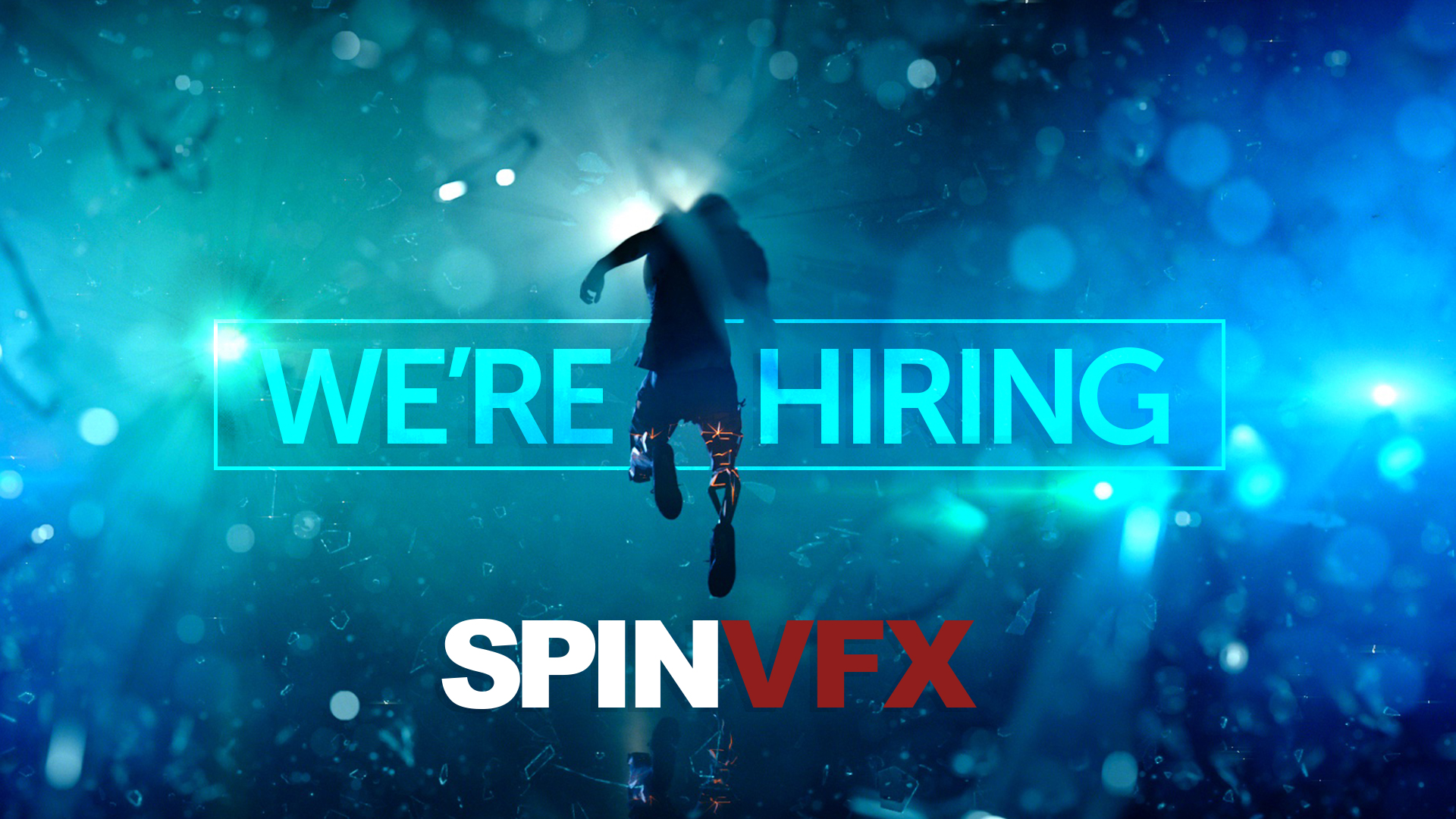 VFX SENIOR COMPOSITORS, (NUKE)
SPIN VFX, Toronto is seeking accomplished Nuke Compositing Artists to join our award winning team. You will work alongside top VFX professionals in a dynamic studio environment. As a senior contributor, you will utilize your expert Nuke skills and creativity to execute photo-realistic compositing for feature films and episodic projects.
DESCRIPTION
Responsible for creating high quality digital composites and visual effects for feature films and television.
Seamlessly integrate the various layers or elements of a live-action shot.
Strong sense of colour, colour-space and attention to detail.
Ability to do any required tracking (both 2D and 3D).
Ability to work on the most complex and demanding shots.
Follow production process and develop creative approaches and problem-solving.
Proficient in using 2.5d approaches, projections and using 3D environment within Nuke.
Work closely with Visual Effects Supervisors to composite the numerous elements that complete a visual effects shot.
Work in partnership with lighters and other compositors to ensure shots are delivered to the very highest standard.
Thorough understanding of compositing multi-channel lighting passes and how each channel contributes to the final image.
Mentor and advise junior compositors and ensure best practices are being employed.
REQUIREMENTS
Minimum 5 years PHOTO REAL feature film experience in live action films.
Mastery of Nuke.
Expert knowledge of compositing as well as integration of 3D elements into plates.
Experience using multi-pass CG elements.
Experience in stereo compositing and various conversion methodologies is considered an asset.
Strong artistic skills and meticulous attention to detail.
Experience with Maya and Katana is considered an asset.
A traditional arts background with emphasis on photo-realistic aesthetic and environments an asset.
Successful completion of a Visual Effects diploma from a recognized Institution.
Developer / script writing skills considered an asset.
To Apply for this position
Interested candidates should:
Submit a cover letter and resume with a link to your online website to: careers@spinvfx.com
Include position applying for in subject of email
Include references
Clearly include your name, address, telephone and email address
Indicate if you are eligible to work for any employer in Canada
Preference is given to qualified Canadians citizens and Permanent Residents of Canada.
Only those selected for an interview will be contacted
No phone calls or drop-ins please
SPINVFX is an equal opportunity employer and is committed to providing employment accommodations in accordance with the Ontario Human Rights Code and the Accessibility of Ontarians with Disabilities Act. Please advise Creative Resources if you require an accommodation.